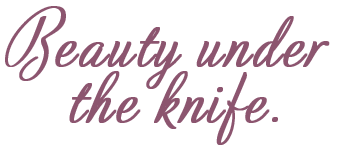 Demi Moore may be in her 40s but her beauty and sexy body dictates she's just on her 30s. And though she gave birth to her three children from actor Bruce Willis, she stayed hot and sexy, definitely a hot momma! And because of her alluring and sensual appeal, after a divorce with Bruce Willis, she then married Ashton Kutcher which is 16 years younger than her.
Rumors are circulating that Moore's divine body comes with a hefty tag. According to rumors Moore spends $140,000 a year to stay in shape! She did an overhaul surgery from head-to-toe when she reached 40 and spent $330, 000!
Not only those big amounts of money were Moore's regular expenses for surgery, according to gossips, a lot of spendings were made for different surgery on her body. Imagine how much money she's spending just to look smokin' hot?!
Celebrities need to be presentable all the time, and undergoing surgery is alright as long as you can pay for it. But it's best if you have stayed sexy and hot without going under the knife.
If you need to shell-out money to lose those unwanted bulges in your body instantly, you'd better buy yourself a
slimming lingerie
! Vedette offers different
slimming girdles
that are made to shape your body to show-off your hour-glass figure!
Vedette suggests its
Lite Control shapewear
for everyday use, especially to mothers who wants a quick body fix. Lite Control bodysuits gives lite compression for problem areas.
Elise
Vivien
Sophie
Natalie
You don't need to be rich or to be a celebrity to get the body you've always wanted! Neither do you need to be in pain just to have a drop-dead gorgeous body!Just wear a Vedette Shapewear and you'll be in your sexiest body instantly!