Who wouldn't love sale right? It's not only women who love to shop especially on sale, but also men does! But have you known that shopping, most especially for women are therapy? Well just like what the movie The Confessions of a Shopaholic most famous quote of Rebecca Bloomwood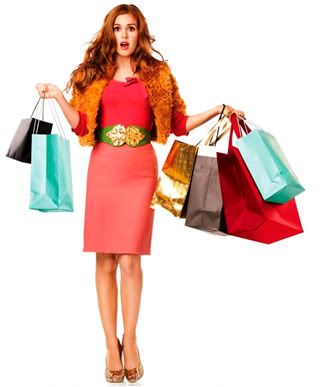 "
When I shop, the world gets better, and the world is better, but then it's not, and I need to do it again." photo from jugny.com
Well I guess every woman is a shopaholic, but not because it's fulfilling for them because they buy what they want but I guess it's because of the bonding moments they create with their girl friends when they go shopping.
Women usually shop with their friends. They use this time to bond with the girls, gossip a bit about who's hot and who's not, and end the day with a cup of coffee with a whole lot of story telling.

And so Vedette Shapewear invites all women out there to go on a

ONE-DAY SALE!

November 26, 2010 from 12:01 am to 12:00 am on November 27, 2010!
Your favorite shapewear will be on sale! And what's good is the sale will be up to,

50% off!!!

Hurry now ladies! Shop Vedette Shapewear Black Friday Sale!